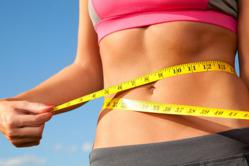 Northamptonshire (PRWEB UK) 31 August 2012
Dr Marilyn Glenville is an expert in womens health, nutrition and weight loss, shunning yo-yo diets for a more successful way of losing weight, especially around that troubled middle. Based on her top selling book, Fat around the Middle: How to Lose That Bulge For Good, Dr Marilyn is offering an exclusive informative yet informal training workshop at Homefield Grange in early September.
Dr Marilyn uses her experience to offer workshop participants informal guidance and support in their weight loss journey, detailing exactly how to focus their efforts on conquering that tricky fat around the middle. The training workshop also includes the seven most important natural weight loss tips and how to tailor your food intake to achieve that trimmed down tum.
With over 25 years experience, Dr Marilyns work has shown that the benefits of losing the fat around your middle arent limited to looking great. A combination of the right exercise and right nutrition is integral to a healthy lifestyle and avoiding serious health concerns such as diabetes and high blood pressure in the future.
This session is taking place at Homefield Grange; the UKs leading wellness and detox retreat in Northamptonshire on 8th September and attendees will get to hear some of Dr Marilyns top tips as she shares her secrets for a trimmer tum and healthier lifestyle.
Company information
Homefield Grange is a dedicated, established and permanent spa retreat open 51 weeks of the year, assisting clients making positive changes towards their health and well-being. This caring team of qualified practitioners will provide all the help one would expect from a professional organization.
For more information about Homefield Grange visit http://www.homefieldgrange.co.uk

or call 01536 712219 or you can email enquiries(at)homefieldgrange.co(dot)uk
For more information about Dr. Marilyn Glenville please contact Sammy Hood

at The Natural Health Practice Ltd 01892507596 or email sammyhood(at)hotmail.co(dot)uk
Related Marilyn Press Releases